GoodmanLaw in Prescott, Arizona has been helping clients with legal matters in Central and Northern Arizona since 1978
We provide legal services in the areas of business, estate and property law, Probate, Quiet Title, Wrongful death, and fatal accident cases.  We also collect promissory notes and other debts. We provide representation in solving disputes, obtaining something that belongs to you, and in litigation either as a plaintiff or as a defendant.  We also advise on legal matters, solve problems, and draft documents such as contracts, powers of attorney, trusts, and wills.
We also advise and counsel clients on real estate matters, including adverse possession, easements, and quiet title (obtaining a judicial declaration about ownership of land interests).  Prompt action in real estate disputes may lead to a successful result, while delay could lead to bad results.  Sometimes it is advisable to tender (deliver) a quitclaim (not "quick" claim) deed.  Contact us to obtain assistance with a real estate problem, including quiet title, in Northern Arizona.
A good, thorough investigation is often the key to winning a case, and many lawyers do not investigate thoroughly enough.  Cases are won on the facts, and the facts cannot be told unless you discover what they are.  A good, early investigation will assist in preserving evidence so that it is available years down the road – when you need it.  We investigate our cases.  Whether for plaintiff or defendant, we bring substantial experience to the courtroom.Prescott AZ attorney
We represent spouses, children, and other family members of people who died as a result of the negligence or other wrongful conduct of another.  These cases are usually called wrongful death cases by the lawyers and judges who deal with them.  Wrongful death and fatal accident cases require special expertise, compassion, and skill.  Prompt investigation and preservation of evidence are essential.  For more information about wrongful death and fatal accident cases, click here.  Prescott AZ attorney
In litigation, we have obtained million-dollar jury verdicts for plaintiff clients, including one of the largest tort jury verdicts ever awarded in Yavapai County. We have also successfully defended clients against exposure to claims for millions of dollars, saving our clients millions. After winning unanimous defense verdicts in a multi-million dollar lawsuit before a jury in Yavapai County, we prevailed on the same claims in a second lawsuit filed by the same plaintiffs over the same transaction, in Maricopa County. Probate attorney
Are you a beneficiary of a trust?  Do you want to remove a trustee?  Do you have a dispute or problem with a trustee, or need help obtaining your fair share of distributions from a trust? Need help administering a trust, help to remove a trustee or obtaining your fair share of trust assets?  We represent trustees and beneficiaries, helping them to solve their trust issues.
Real estate problem need a solution?  Need to quiet title, remove a lien, create an easement, have a boundary dispute, or help to understand a real estate contract?  Need a debt collected or help with a promissory note?
We also represent people in contested and uncontested Probate matters, including informal proceedings and supervised administration.  The journey often begins with a title company or bank demanding "letters."  Even though "letters" are demanded, sometimes a non-probate solution is available.  If you cannot obtain access to assets you should be inheriting from an Arizona resident, contact us.
On this website, you will find information about our practice areas, learn about some of our significant legal activities, and find Arizona legal information.  We also have forms for clients or potential clients.  A quick link provides a method to make secure credit card payments online.
Mr. Goodman, who graduated first in his law school class (summa cum laude), served as an editor on his law school's Law Review.  As CWSL indicates, "[m]embership is perceived as one of the highest achievements and honors in law school that attracts the best and the brightest students. . . . The staff is comprised of second and third year law students who are in the top 10 percent of their class."  Mr. Goodman has been a fellow of the Arizona Bar Foundation (now, Arizona Foundation for Legal Services and Education) for decades, having received Letters attesting to "outstanding skills, contributions to the profession and devotion to public service."  He is also a fellow of the American Bar Foundation.  The Fellows is an "honorary organization of attorneys, judges, law faculty, and legal scholars whose public and private careers have demonstrated outstanding dedication to the welfare of their communities and to the highest principles of the legal profession.  Membership in the Fellows is limited to one percent of lawyers licensed to practice in each jurisdiction. Members are nominated by their peers and elected by the Board of the American Bar Foundation."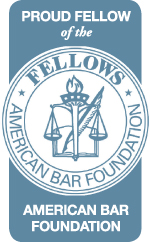 Goodman Law Firm, located in Prescott, Arizona provides 40 years of experience, sound advice, legal assistance, and problem-solving.   For information about how to obtain our help, click here.  Click the "Find On Site" links at the top of each page to quickly find what you want.
Mark N. Goodman, a native of Arizona, received his B.A. from Prescott College. Mr. Goodman was a Notes and Comments Editor, and a member of, the Law Review at the California Western School of Law where he graduated first in his class (summa cum laude), in 1977. Thereafter, Mr. Goodman obtained a master of laws (LL.M.) degree from Boalt Hall at the University of California, Berkeley, in 1978. Mr. Goodman is a member of the American Bar Association, the State Bar of Arizona, and the Yavapai County Bar Association. For more than twenty years, Mr. Goodman has been a Fellow of the Arizona Bar Foundation, the qualifications of which include "outstanding skills, contributions to the profession and devotion to public service." Mr. Goodman is also a Fellow of the American Bar Association, the qualifications of which include "exemplary dedication to the profession and service to society." Mr. Goodman has obtained million-dollar verdicts for his clients, including a Yavapai County unanimous tort jury verdict of $2,200,000.00, plus attorneys' fees and costs.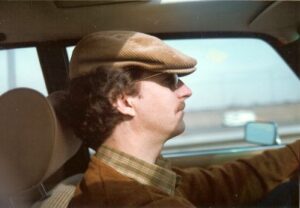 John B. Alward ("JB") (1944-1989) was Mr. Goodman's former partner.  JB was born in Sioux Falls, South Dakota in 1944, the son of a physician and a nurse.  Reared in Indiana, JB became a Captain in the United States Air Force where he piloted a B-52 during the Vietnam War.  After his courageous service to our country, JB attended law school at the University of Arizona in Tucson, where he met and fell in love with his lovely, future wife.  After graduation from law school, JB obtained a prestigious LL.M. degree in Estate Planning from the University of Miami.  JB ably practiced law in Prescott, Arizona, and in Sun City, Arizona until his untimely and tragic death in 1989 caused by a driver who crossed into JB's lane.  To see JB's Aviator's Valor Award, click here.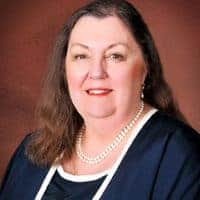 Donna C. Jaffe (1948-2015) was a member of the firm from 1997 to 2015, concentrating her practice in the area of family law.  She was born in Berkeley, California, and obtained her undergraduate degree from California State University, Fullerton.  Ms. Jaffe obtained her J.D. degree from Western State University College of Law, Fullerton in 1991.  In 2013, Ms. Jaffe was awarded the Yavapai County Volunteer Attorney Lifesaver Award by Community Legal Services.
S. v. B – Obtained a $1,000,000 jury verdict for a young woman sexually assaulted by her supervisor in the basement of her place of employment.
X. v. F – Represented parents of young driver killed when Ford Pinto was rear-ended; settled without filing a lawsuit.
LLCs v. Developer – Obtained 14 unanimous jury verdicts in favor of subdivision developer wrongfully sued by speculative investor limited liability companies who asked the jury for over 2 million dollars.
R v. H – Obtained $2,200,000 unanimous jury verdict in Yavapai County, Arizona against the company's former bookkeeper and her long-time partner who used the money to improve his house. Assets were seized and despite the fraudulent transfer of the house to prevent its seizure, the client recovered the house and cash from the sale of assets.
In Re X – Negotiated consent decree with Federal Trade Commission, sparing client from prosecution and seizure of business.
PC v. W. – Represented estate/trust beneficiary against decedent's relatives who contested decedent's informed decision to leave the bulk of the estate to the beneficiary.
Alward v. City of Prescott – Established impropriety of non-resident's attempt to run as a candidate in a recall election.
D v. C/D – Represented family member of man killed when plastic fuel tank ruptured.
H v. H – Represented fiduciary of estate unfairly accused by minority beneficiary who attempted to install another as estate fiduciary in effort to carry out long-time animus toward fiduciary.
In the Matter of Madeleine J. – Established impropriety in Public Fiduciary's handling of estate, resulting in removal of Public Fiduciary as Conservator. Later, Public Fiduciary resigned and retired from office.
In Re X – Represented owners of an internationally recognized firearms training academy in the sale of the business.
F. v. S – Represented trust beneficiaries sued by Trustee; established Trustee's breach of fiduciary duty resulting in removal and surcharge of Trustee.
In the Matter of Thomas R. H. A. – Represented State Bar of Arizona in proceedings leading to the disbarment of attorney.
L v. X – Represented fiduciary to obtain the release of an elderly woman from locked housing unit, who was placed in confinement by a relative after an episode of delusion likely brought on by cardiac failure; relative then seized assets of an elderly person.
F v. X – Represented relatives of young US Air Force airman chased into the street and killed by an intoxicated bar-owner driver.
In Re Hon. B. S. – Represented Commission on Judicial Qualifications in proceedings leading to censure of Justice of the Peace.
In Re V. – Represented Guardian of Down's syndrome sibling against efforts of another sibling to disrupt the life of a disabled person.
W. v. X – Represented daughter orphaned when a mentally unstable driver in rental vehicle crossed center line instantly killing parents in the afternoon, after intentionally crashing his own vehicle in the morning.
A. v. B. – Represented numerous banks, credit unions, suppliers, and credit grantors in actions to enforce contractual payment agreements.
Asset protection – We advise and counsel clients in the area of asset protection including the formation of limited liability entities, exempt asset planning, community property issues, and compliance with transfer liability laws.
Business services – Advice and representation in the areas of Corporations, LLCs, Partnerships, and other business entities including how to properly form and maintain an entity for limited liability, how to use the legal tools that will make a business operate more efficiently and profitably, and how to avoid or resolve business disputes.
Commercial Litigation – We handle a variety of commercial litigation matters including debt recovery, commercial collections, contract disputes, and other business disputes involving debt or commercial claims.
Employment – We counsel and defend employers. Advice and representation is provided in the areas of employment hiring, firing, discrimination, unemployment compensation, EEOC disputes, Arizona's Employment Protection Act, and other state and federal labor laws.
Estate planning – We advise clients in the area of estate planning including Wills, Trusts, Powers of Attorney, probate avoidance, conservatorship matters, and guardianship matters.
Litigation – We represent plaintiffs and defendants in a variety of matters, including accidents, business disputes, contract matters, easements, employment matters, real estate, and sexual harassment issues.
Probate – This practice area involves representation in probate proceedings, non-probate transfers and assists clients with probate avoidance procedures.
Real Estate – We handle real estate matters ranging from simple land transfers, complex real estate litigation, procedures to clear title to land, commercial and residential land development, and matters involving liens upon the land.
Sexual Harassment – We provide representation in sexual harassment matters, defending companies against wrongful claims and representing victims of serious injury.
Our attorneys have one or more of the following affiliations and memberships:
Alzheimer's Association, Northern Arizona Chapter – former Board Member
American Bar Association, member
Counsel to non-profit organizations
Fee Arbitration Committee, State Bar of Arizona, former vice-chairman
Fellow, Arizona Bar Foundation
State Bar of Arizona, member
Yavapai County Bar Association, member
Yavapai Symphony Association, former board member
Our attorneys participate in a variety of community service activities. Some of these activities include acting as pro bono counsel to charitable organizations, forming charitable corporations and/or obtaining the tax-exempt status for charitable corporations, acting as arbitrators in the local Superior Court program, providing pro bono legal services to the indigent and others, and volunteering in a variety of other programs.
Fees are determined by a variety of factors, starting with the type of legal problem involved. Cases are typically handled on an "hourly basis," on a "contingent fee basis," or for a "flat fee."
Hourly fees are charged based upon the billing rate of the individual providing the service multiplied by the number of hours required to perform the service adjusted by the value of the service provided, the amount of responsibility assumed, and the exigencies and complexity of the situation. Hourly rates range from $150.00 per hour to $600.00 per hour for the attorneys and $50.00 to $85.00 per hour for services provided by law clerks and paralegals.
Contingent fees are charges based upon a specified percentage of the recovery obtained. Contingent fees are usually reserved for certain types of matters such as debt collection and personal injury cases where the likelihood of recovery is significant, the monetary loss is substantial and the ability to collect a judgment is great. Non-commercial contingent rates usually range from 20% to 40%. Commercial debt collection terms are stated elsewhere.
For certain routine matters, a flat fee may be charged. A flat fee is one where the cost of the service is a specified amount, regardless of the time or effort.
We consider such factors as the complexity and difficulty of the problems presented by the legal matter, the degree of start-up or learning time required (if any), the amount and value of the matters involved, the nature of the responsibilities we have undertaken, the demands made upon our skills and our time, the exigencies of the situation, our possible use of prior research, work product or computer models previously devised, the results obtained, the degree of cooperation we receive from you and others, and any other extraordinary circumstances in determining the type and amount of our charges.
Any opinions we may express about the outcome of a legal matter are only our best professional estimates; they are necessarily limited by our knowledge of the facts and the law at the time opinions are expressed.
Nothing in our statements should be construed as a promise or guaranty about the outcome of a legal matter. We make no promises or guarantees. We cannot predict the outcome of a matter. Unless specifically stated in a separate writing, signed by both of us, payment for our services is not contingent upon the outcome of any matter.
If you would like to engage us to represent you, please contact us by phone, fax, e-mail, or "snailmail." We must perform a check to ensure that your matter does not conflict with any pending or previous matter or client.  If you choose to provide a brief description of your problem, it will not be confidential and it does not mean we undertake representation. Your information will then be reviewed. A telephonic or personal consultation with an attorney may be necessary, depending upon the circumstances. There is a fee for the initial consultation. If we are retained within thirty (30) days of the date of the initial consultation, the consultation fee will be credited to your bill.
We usually do not undertake representation until three (3) requirements are met:
There is a signed Representation Agreement; and
We have received an advance of money (retainer) paid by credit card, wire transfer, cash or check; and
We have received the documents needed to begin representation.
It may be necessary to have an initial consultation in order to provide an estimate of the cost of providing legal services. This means that in order to obtain an estimate of the cost of the representation, you may have to pay for an initial consultation and provide sufficient information for the attorney to adequately assess your situation, determine the relevant facts, apply those facts to the applicable law, and render a professional opinion about the nature of your case.
Sometimes it is not possible to provide an accurate estimate of the ultimate cost of providing legal services. Because providing legal representation necessarily involves responding to ever-changing situations and to situations over which we have no control, to provide the legal services reasonably needed to effectively represent you we may be required to provide services in addition to those initially anticipated. Thus, the ultimate cost of the legal representation may be more or less than the estimate. The accuracy of our estimates may vary, depending upon facts and circumstances beyond our control, such as the decisions of a court or the actions of third parties.
We do not recommend that you send confidential information over the Internet. If you are not concerned about confidentiality, you can e-mail us.
We cannot provide legal advice unless and until we have been engaged. We do not represent you unless we agree in writing to do so.  We usually do not begin to represent a client until an agreement relating to fees and costs has been reached, any necessary retainer has been paid and we have received the documents relevant to the case.
Money can be electronically transferred to the firm by credit card payment or by wire transfer.  To pay by credit card, click here.  For wire transfer instructions, click here.
Goodman Law Firm is an association of independent professional limited liability companies.  Each lawyer has organized as a professional limited liability company (PLLC) under the laws of the State of Arizona.  The personal liability of our members is limited to the extent provided in such laws.  Goodman Law Firm, P.C., an Arizona professional corporation, provides practice-management goods and services to the lawyers' professional limited liability companies; legal services are provided to clients by the lawyers through one or more professional limited liability companies.  Goodman Law Firm, P.C. does not provide legal services.
Nota Bene
Nothing herein is intended to be construed as legal advice. Legal advice depends upon particular facts and circumstances, not to mention the place involved. For legal advice, consult a lawyer. All information is believed to be accurate but no guarantees are made. Information is subject to change without notice.