GoodmanLaw in Prescott, Arizona has been helping clients with legal matters in Central and Northern Arizona since 1978
We provide legal services in the areas of business, estate and property law, Probate, Quiet Title, Wrongful death, and fatal accident cases.  We also collect promissory notes and other debts. We provide representation in solving disputes, obtaining something that belongs to you, and in litigation either as a plaintiff or as a defendant.  We also advise on legal matters, solve problems, and draft documents such as contracts, powers of attorney, trusts, and wills.
We also advise and counsel clients on real estate matters, including adverse possession, easements, and quiet title (obtaining a judicial declaration about ownership of land interests).  Prompt action in real estate disputes may lead to a successful result, while delay could lead to bad results.  Sometimes it is advisable to tender (deliver) a quitclaim (not "quick" claim) deed.  Contact us to obtain assistance with a real estate problem, including quiet title, in Northern Arizona.
A good, thorough investigation is often the key to winning a case, and many lawyers do not investigate thoroughly enough.  Cases are won on the facts, and the facts cannot be told unless you discover what they are.  A good, early investigation will assist in preserving evidence so that it is available years down the road – when you need it.  We investigate our cases.  Whether for the plaintiff or a defendant, we bring substantial experience to the courtroom.
We represent spouses, children, and other family members of people who died as a result of the negligence or other wrongful conduct of another.  These cases are usually called wrongful death cases by the lawyers and judges who deal with them.  Wrongful death and fatal accident cases require special expertise, compassion, and skill.  Prompt investigation and preservation of evidence are essential.  For more information about wrongful death and fatal accident cases, click here.
In litigation, we have obtained million-dollar jury verdicts for plaintiff clients, including one of the largest tort jury verdicts ever awarded in Yavapai County. We have also successfully defended clients against exposure to claims for millions of dollars, saving our clients millions. After winning unanimous defense verdicts in a multi-million dollar lawsuit before a jury in Yavapai County, we prevailed on the same claims in a second lawsuit filed by the same plaintiffs over the same transaction, in Maricopa County.
Are you a beneficiary of a trust?  Do you want to remove a trustee?  Do you have a dispute or problem with a trustee, or need help obtaining your fair share of distributions from a trust? Need help administering a trust, help to remove a trustee or obtaining your fair share of trust assets?  We represent trustees and beneficiaries, helping them to solve their trust issues.
Real estate problem need a solution?  Need to quiet title, remove a lien, create an easement, have a boundary dispute, or help to understand a real estate contract?  Need a debt collected or help with a promissory note?
We also represent people in contested and uncontested Probate matters, including informal proceedings and supervised administration.  The journey often begins with a title company or bank demanding "letters."  Even though "letters" are demanded, sometimes a non-probate solution is available.  If you cannot obtain access to assets you should be inheriting from an Arizona resident, contact us.
On this website, you will find information about our practice areas, learn about some of our significant legal activities, and find Arizona legal information.  We also have forms for clients or potential clients.  A quick link provides a method to make secure credit card payments online.
Mr. Goodman, who graduated first in his law school class (summa cum laude), served as an editor on his law school's Law Review.  As CWSL indicates, "[m]embership is perceived as one of the highest achievements and honors in law school that attracts the best and the brightest students. . . . The staff is comprised of second and third-year law students who are in the top 10 percent of their class."  Mr. Goodman has been a fellow of the Arizona Bar Foundation (now, Arizona Foundation for Legal Services and Education) for decades, having received Letters attesting to "outstanding skills, contributions to the profession and devotion to public service."  He is also a Life Fellow of the American Bar Foundation.  The Fellows is an "honorary organization of attorneys, judges, law faculty, and legal scholars whose public and private careers have demonstrated outstanding dedication to the welfare of their communities and to the highest principles of the legal profession.  Membership in the Fellows is limited to one percent of lawyers licensed to practice in each jurisdiction. Members are nominated by their peers and elected by the Board of the American Bar Foundation."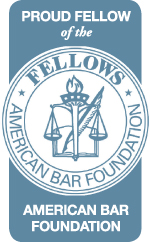 Goodman Law Firm, located in Prescott, Arizona provides 40 years of experience, sound advice, legal assistance, and problem-solving.   For information about how to obtain our help, click here.  Click the "Find On Site" links at the top of each page to quickly find what you want.  For legal advice, or to arrange a consultation, please go to our Legal Advice page and follow the instructions, providing us with the necessary information to begin an evaluation of your legal matter.
Mark N. Goodman, a native of Arizona, received his B.A. from Prescott College. Mr. Goodman was a Notes and Comments Editor, and a member of, the Law Review at the California Western School of Law where he graduated first in his class (summa cum laude), in 1977. Thereafter, Mr. Goodman obtained a master of laws (LL.M.) degree from Boalt Hall at the University of California, Berkeley, in 1978. Mr. Goodman is a member of the American Bar Association, the State Bar of Arizona, and the Yavapai County Bar Association. For more than twenty years, Mr. Goodman has been a Fellow of the Arizona Bar Foundation, the qualifications of which include "outstanding skills, contributions to the profession and devotion to public service." Mr. Goodman is also a Fellow of the American Bar Association, the qualifications of which include "exemplary dedication to the profession and service to society." Mr. Goodman has obtained million-dollar verdicts for his clients, including a Yavapai County unanimous tort jury verdict of $2,200,000.00, plus attorneys' fees and costs.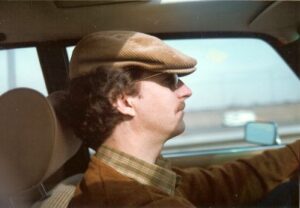 John B. Alward ("JB") (1944-1989) was Mr. Goodman's former partner.  JB was born in Sioux Falls, South Dakota in 1944, the son of a physician and a nurse.  Reared in Indiana, JB became a Captain in the United States Air Force where he piloted a B-52 during the Vietnam War.  After his courageous service to our country, JB attended law school at the University of Arizona in Tucson, where he met and fell in love with his lovely, future wife.  After graduation from law school, JB obtained a prestigious LL.M. degree in Estate Planning from the University of Miami.  JB ably practiced law in Prescott, Arizona, and in Sun City, Arizona until his untimely and tragic death in 1989 caused by a driver who crossed into JB's lane.  To see JB's Aviator's Valor Award, click here.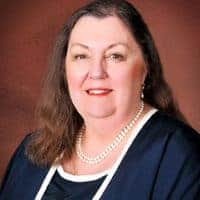 Donna C. Jaffe (1948-2015) was a member of the firm from 1997 to 2015, concentrating her practice in the area of family law.  She was born in Berkeley, California, and obtained her undergraduate degree from California State University, Fullerton.  Ms. Jaffe obtained her J.D. degree from Western State University College of Law, Fullerton in 1991.  In 2013, Ms. Jaffe was awarded the Yavapai County Volunteer Attorney Lifesaver Award by Community Legal Services.
Goodman Law Firm is an association of independent professional limited liability companies.  Each lawyer has organized as a professional limited liability company (PLLC) under the laws of the State of Arizona.  The personal liability of our members is limited to the extent provided in such laws.  Goodman Law Firm, P.C., an Arizona professional corporation, provides practice-management goods and services to the lawyers' professional limited liability companies; legal services are provided to clients by the lawyers through one or more professional limited liability companies.  Goodman Law Firm, P.C. does not provide legal services.
Nota Bene
Nothing herein is intended to be construed as legal advice. Legal advice depends upon particular facts and circumstances, not to mention the place involved. For legal advice, consult a lawyer. All information is believed to be accurate but no guarantees are made. Information is subject to change without notice.