Prescott, Arizona Law Firm
Goodman Law
Helping people with legal matters: ancillary probate, boundary disputes, easements, estate planning, judgment collection, Quiet title, quit claim deeds, trusts, wills, and wrongful death.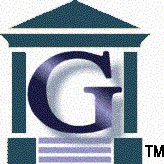 GOODMAN LAW FIRM
P.O. Box 2489
1575 Plaza West Drive
Prescott, Arizona 86302-2489
Voice: (928) 445-3230
DISCLAIMER: The act of visiting or communicating with Goodman Law Firm via this website email, fax, or U.S. Mail does not establish an attorney-client relationship. Information submitted to us before we have agreed in writing to undertake representation is not confidential, not subject to attorney-client privilege, and will not preclude this law firm from representing a different client in the same legal matter. We do not represent you until we agree to represent you AND you sign a Fee Agreement. Please do not send us any confidential information about your case until we have agreed to representation.