John B. Alward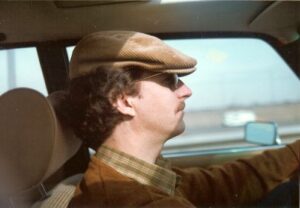 John B. Alward ("JB") was born in Sioux Falls, South Dakota in 1944, the son of a physician and a nurse. Reared in Indiana, JB became a Captain in the United States Air Force where he piloted a B-52 during the Vietnam War. After his courageous service to our country, JB attended law school at the University of Arizona in Tucson, where he met and fell in love with his lovely, future wife. After graduation from law school, JB obtained a prestigious LL.M. degree in Estate Planning from the University of Miami. JB ably practiced estate, probate, trusts and wills law in Prescott, Arizona and in Sun City, Arizona until his death in 1989.
JB's life was tragically ended, very prematurely, on his way home from work (and to meet a friend) on the night of 25 September 1989. A detour was created on Lincoln Boulevard for the interchange with the Piestawa (formerly, Squaw Peak) Parkway (Hwy. 51), which was then under construction. An errant driver failed to negotiate a curve in the roadway, crossed the center-line, killing both JB and himself.
JB was a best friend with an unparalleled sense of humor, a calm demeanor and an even disposition demonstrated throughout his life. He loved life and enjoyed it thoroughly. A few months before JB's tragic death, his only child was born. JB's calm demeanor and even disposition were ably and amply demonstrated during the Vietnam War.
JB flew a B-52 for the U. S. Air Force in Vietnam. JB received an Aviator's Valor Award for his life-saving conduct during the Vietnam War. Just before reaching the target, JB's aircraft was mortally damaged by enemy scrapnel. JB stayed on course, dropped his payload, and returned the dying B-52 for an emergency night-time landing at an unfamiliar landing field surrounded by landmines. JB aborted the first landing attempt when it became clear the ill-fated aircraft could not land on the airstrip, flew around, and then safely landed the damaged B-52, saving the lives of his crew. JB said that after he landed the B-52, the plane never flew again, and that he spent the next three days inebriated. He also said that if he had known how badly the aircraft was damaged, he would have ordered the crew to bail out and he would have done so himself, never attempting a landing. JB demonstrated the highest degree of professionalism under stress. This was an innate quality that JB held. Here is an image of JB's Aviator's Valor Award: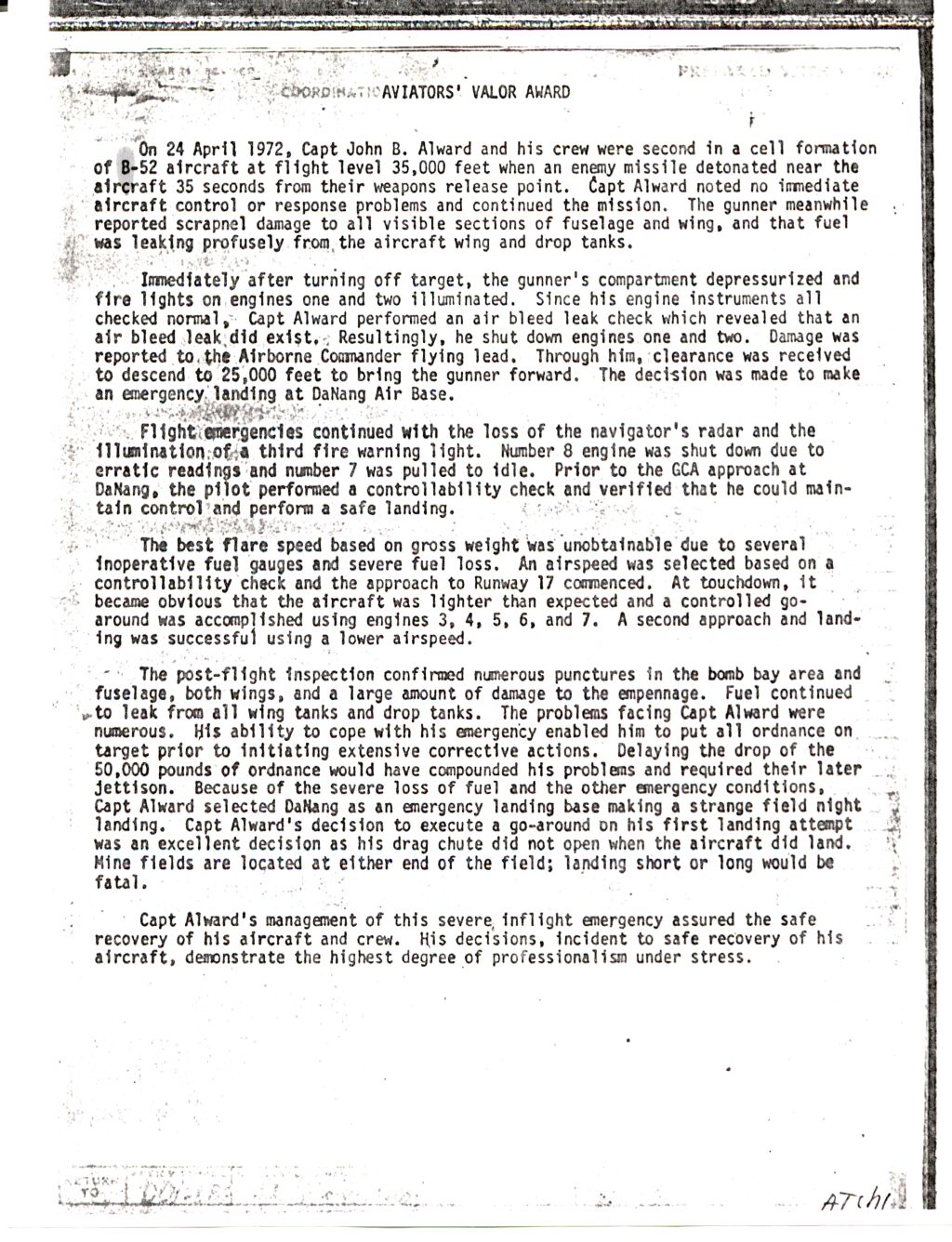 JB's funeral was attended by masses of people, so many in fact that people had to stand outside the funeral home. JB touched the lives of many people: all who knew him loved him. JB's final resting place is located in the St. Francis cemetery in Phoenix, Arizona. R.I.P JB.